Past
Highlights
Cariboo Chilcotin Orienteering Club
---
We are Orienteering in the Cariboo Chilcotin region of British Columbia
Welcome!
Subscribe to our mailing list to keep updated on local activities and events over the fall, winter and into the spring of 2023.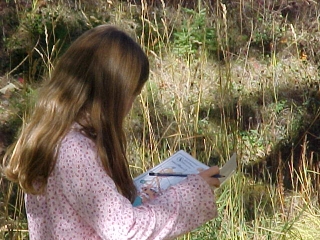 Facebook Cariboo Chilcotin Orienteering Club

Twitter @CC_Orienteering

Instagram
@cc_orienteering
October 22, 2022 Thank you to everyone who has attended events overt the spring, summer and fall. We'd like to maintain some momentum near the end of the season, so weather permitting, we intend to hold another event at the end of the month. Stay tuned and be sure to sign up to our mailing list to be notified about all of our future activities.

December 2021 Formerly Williams Lake Orienteering Club, we are currently updating several maps in the Cariboo. Watch for news about local events and virtual activities starting in March 2022 as well as information on School maps and workshops. Meanwhile, use the contact page to obtain more information .